If you can dream it, we can build it.
We'd love to talk to you about making your dream home a reality.
Office Address
4169 Westport Rd, Ste 125
Louisville, KY 40207
Fax: 502-244-0737
Bill Wilkinson
President / Projects Manager
Cell: 502-376-8526
bill@wilkinson-inc.com
Bill Wilkinson is a Louisville native and graduate of Waggener High School. He served in the Navy for four years and graduated from the University of Louisville School of Business. Bill began his construction career at his father's company, Ruby Construction (a heavy highway general contractor), as a superintendent and project manager. While working for Ruby, he oversaw the construction of Interstate 65.  He also worked for Struck Construction as a project manager and oversaw the construction of the University of Kentucky's Equine Facilities.
In 1986, Bill moved into luxury residential construction and started Wilkinson Builders, Inc. with his wife, Nancy. His attention to detail has been recognized by the Building Industry Association of Louisville; he has won multiple awards for outstanding home building. Over the past three decades, Wilkinson Builders, Inc. has built or remodeled hundreds of Louisville's finest homes in Glenview, Anchorage, Prospect, Goshen, Indian Hills, Cherokee Gardens, and the Highlands.
In 2013 and 2014 Bill had the privilege of working with the Bellarmine Showcase Home Commision. In 2013 Bill completed an extensive renovation of "The Anchorage" for a private owner. In 2014 he renovated his own home "The Wilkinson Home" which was chosen as the 2014 Bellarmine Showcase Home.
Bill has served on the Historic Homes Commission board in Anchorage, KY for the past 18 years.
Dean Wilkinson, MBA
Vice-President / Projects Manager
Cell: 502-396-8307
dean@wilkinson-inc.com
Dean Wilkinson, son of Bill Wilkinson, is also a Louisville native and graduate of St. Xavier High School. He graduated with a degree in Financial Economics from Southern Methodist University in Dallas, Texas. Upon returning to Louisville, Dean founded his own construction company, Wilkinson Construction, Inc. where he contracted both commercial and residential projects.
Dean then worked in sales and business development for a telecommunications company and received his MBA from the University of Louisville. Dean partnered with Bill at Wilkinson Builders, Inc in 2013, and the two have been working side-by-side since. Dean brings his unique experience and business perspective to guide current projects and to continue the development of the company in both high-end residential and commercial construction.
Dean is currently serving as President of the Historic Homes Foundation of Louisville.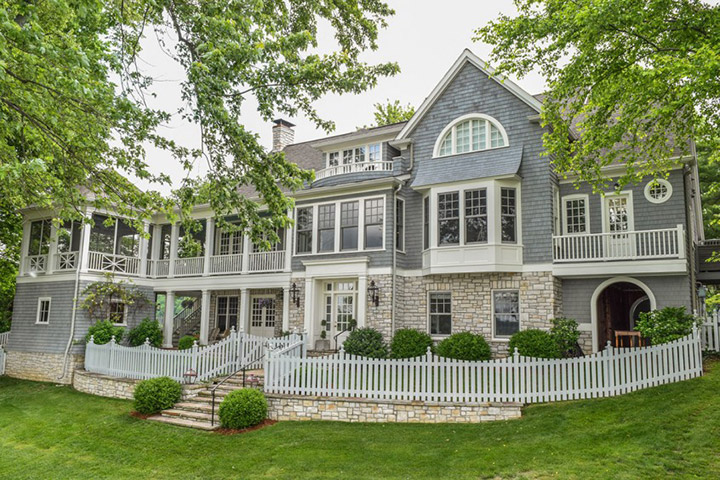 ---